If you have been with me since YouTube you will know that I am obsessed with all things makeup. Every year the bestie and I share our shopping wish list for the long awaited Sephora VIB Sale. We try and determine where to spend our money, thus ensuring the best products at the best prices. This year I decided I would share my wish list and lusts with you ;)
What is the Sephora VIB Sale?
There are three tiers of membership: Beauty Insider, VIB, and VIB Rouge. Your tier determines the discount you receive during Sephora's big VIB Sale.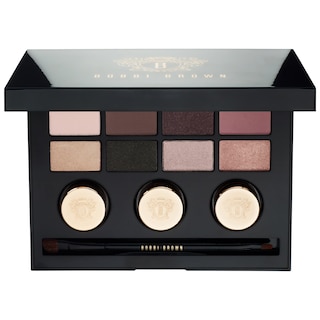 A comprehensive eye palette with eight matte-to-metallic shadows, three shades of Bobbi Brown's iconic gel liner, and a dual-ended shadow and liner brush.

"
"An iconic liquid lipstick set with three long-lasting, beautifully nude hues."
3.
The Contour Palette 4-in-1 Face Essentials - KEVYN AUCOIN
($58)
"A four-shade palette for the face to contour, accentuate, define, and create dimension."
4. Dior Total Glow Nude Palette ($62)
"A runway-inspired essential nude palette that creates a fresh glow on the eyelids and brows."
5. Trending: Beauty's Most Coveted ($75)
"A multibranded sampler set of beauty's most coveted SPF, lip, eyeliner, setting spray, lipstick, mascara, and primer products."
That covers my current wish list... for now ;) Do you have anything you've been lusting after? Please share. I love to hear from fellow makeup junkies!
Maria Elena